personale


NICLAS ANATOL WALKENSTEINER
STEINREICH


26. 08 - 24. 09. 2023
bildhauerhaus - krastal

With his personal exhibition in [kunstwerk] krastal, Niclas Anatol shows an overview of his 10-year work with stone. In combination with paintings, objects (mixed media) and drawings, sculptures made of krastal marble are related. Anatol put importance on showing a cross-section of his previous work with a focus on the last 10 years of stone carving. Formally, he moves between the figural and the abstract, as is also known from his paintings.

Transformation as a key concept in artistic exploration is to be given a more focused center at the Personale. The change in structure through color and depth in the painting (photos serve as sources of inspiration here) is continued by means of drawings and directed to changing the surface in the sculptural area, especially stone carving, and worked out using overarching methods and questions. The power of the construction of desired aesthetics opposes the uncontrollability of deconstruction through environmental influences, time or the effects of violence, and forms something new in the process. The location of the sculptures is just as much an aspect here as the targeted manipulation of the surface of the object. The pure process is to be offered a skeleton, a support on which the artist draws his intuitive approach. Whether with a cutting disc, hammer and chisel, pencil or brush, the structural definition of the respective surfaces are always new graphic interpretations of natural structures. Constantly reinventing oneself is very important to the artist. The occupation with sculpture has clearly expanded the recurring, concentrated and closed nature of his working methods by the factor of speed and physical performance.

Not committing itself to anything, but deconstructing what has been recognized, learned and understood again and again and discovering new facets of it, is the concise thing about my artistic work. It is an eternal wheel (ring) that explains the results of the process steps and thus receives new impetus and drive. What really counts is the process and not the "finished work".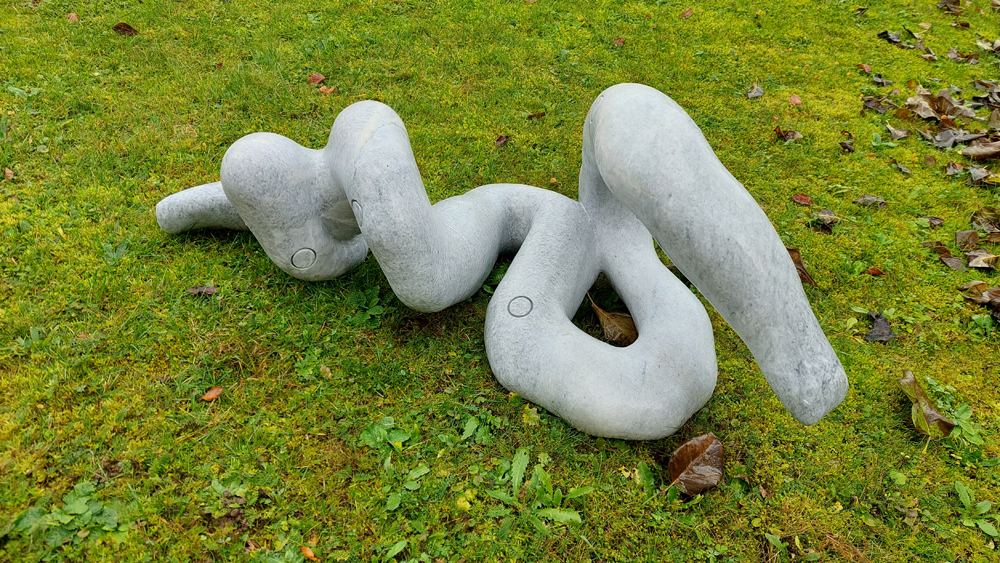 vernissage:
saturday, 26 august from 6pm

finissage:
saturday, 23 september from 6pm


visiting hours:
from August 27th to September 3rd,
as well from September 15th to 24th
from 4pm to 8pm
and by appointment: +43 699 11893189 / +43 676 4760535